The Journey to Roundhouse Hooligans
Part Issue #4
Having both "Abandon All Hope" and "Round House Hooligans" in production at the same time was a massive workload, it took (is still taking) up all of time, I was living and breathing comics, hell, I was dreaming about them too! And the budget!, that was becoming more and more insane (queue 2 minute noodles for lots of meals!).  My partner and I at the time, who I owe a lot to for getting so much into development during this process (more on that another time Maybe) were both putting a decent amount of our own pay checks into the two books while still trying to pay bills, save and have some kind of life. It was a challenge, to say the least.

It was a challenge that I soon learned to love, no matter how hard it was or how long it took I was growing in the process and doing things I once believed would have been impossible for me. A school could have never taught me the skills I was learning by forcing myself to learn through trial and error. This was the type of education I was born for, by throwing myself into the deep end and trying not to drown. To which I am still treading water as I write this blog. 
It was not long before I learned that most people were against this type of self-taught education or had just never heard of it before. The more I got involved the more naysayers I crossed paths with, people that would question it.
You can't do that, you have no previous business skills or education in running a business where just some of the things I was told it was either that or rolled eyes when I said the business was comic book related. These people had less to say believing it was not a real business, they were unable to understand that something so geek related could actually be looked at as a business. The only response I had was silent laughter when realizing that they had just seen the latest DC or Marvel movie two weeks prior.
To me, everything about it was a business. The creative side was still there, however, I knew it would have to take a back seat if we were to make such a big dream become a reality one day.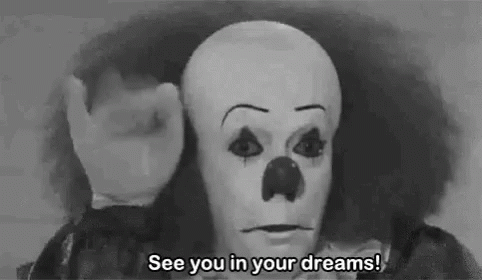 So the studying began.
I must add that I had never been a big reader growing up, reading novels was extremely hard for me. It was not that I could not read but the small text danced on the pages like there was a rave party going on and I would have to go back and read the last few chapters every time I picked up the book to continue reading. So the book would take twice as long and I would eventually give up. This is why I loved the visual side of comics and movies.
None the less I now had a business and would have to learn by forcing myself to read massive text books on business, Marketing, leadership and anything else that would help and also study them. This soon became second nature to me.
I find it kind of funny that when we are passionate about something we will allow our self to do whatever it takes, even if those tasks are things you once hated you will force yourself to love it.
So, find out what it is you're passionate about, the thing that really excites you and just go for it because, if you really love it you will begin to learn and do whatever is needed to succeed. Even if you may not like it now you will begin to enjoy it and realise that the journey on the path to self-discovery is the exciting part.
"You don't have to see the entire staircase, just take the first step"

– Martin Luther King, Jr.
To be continued
L.A Keim